PACK IIII. // Instagram Story Template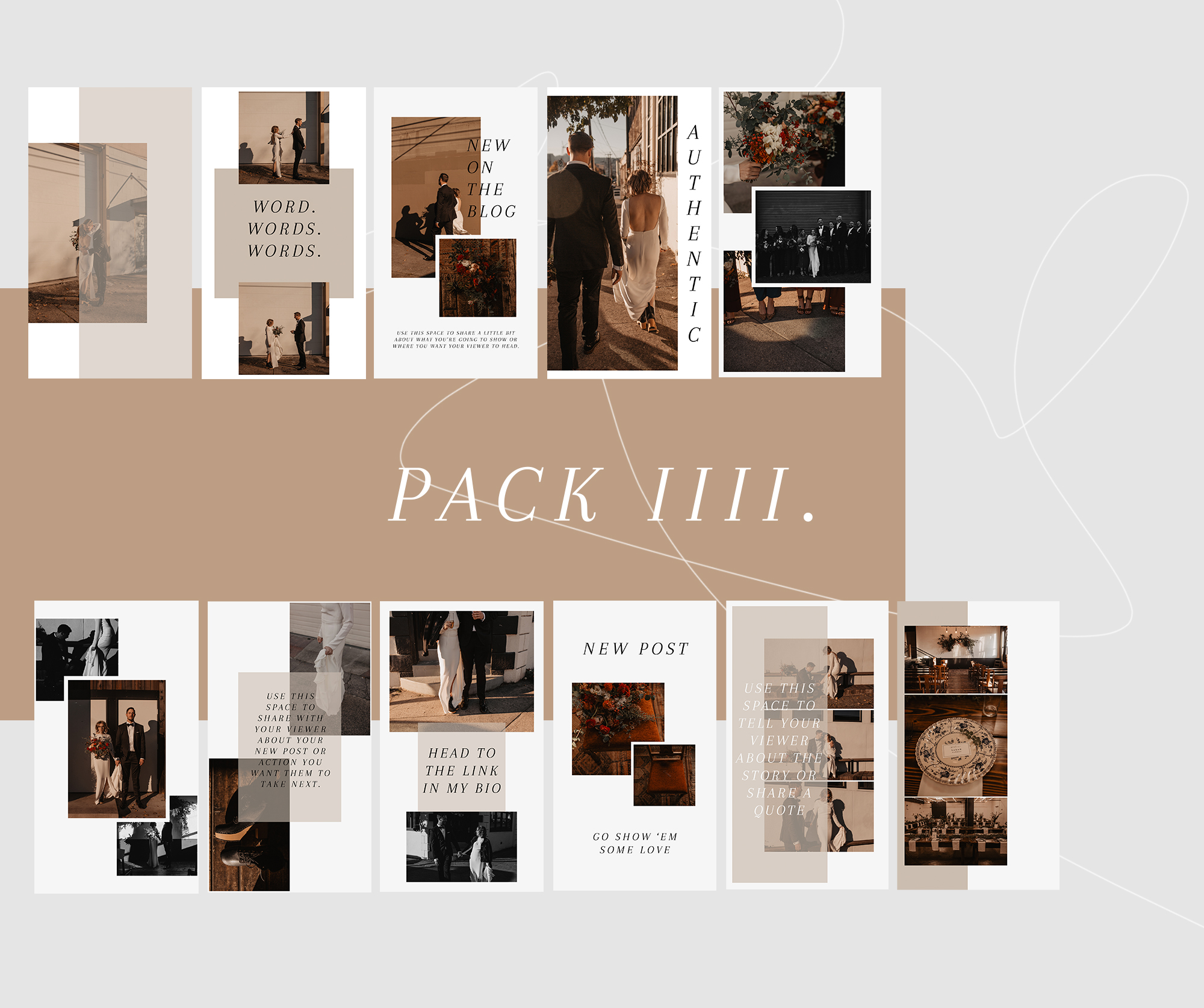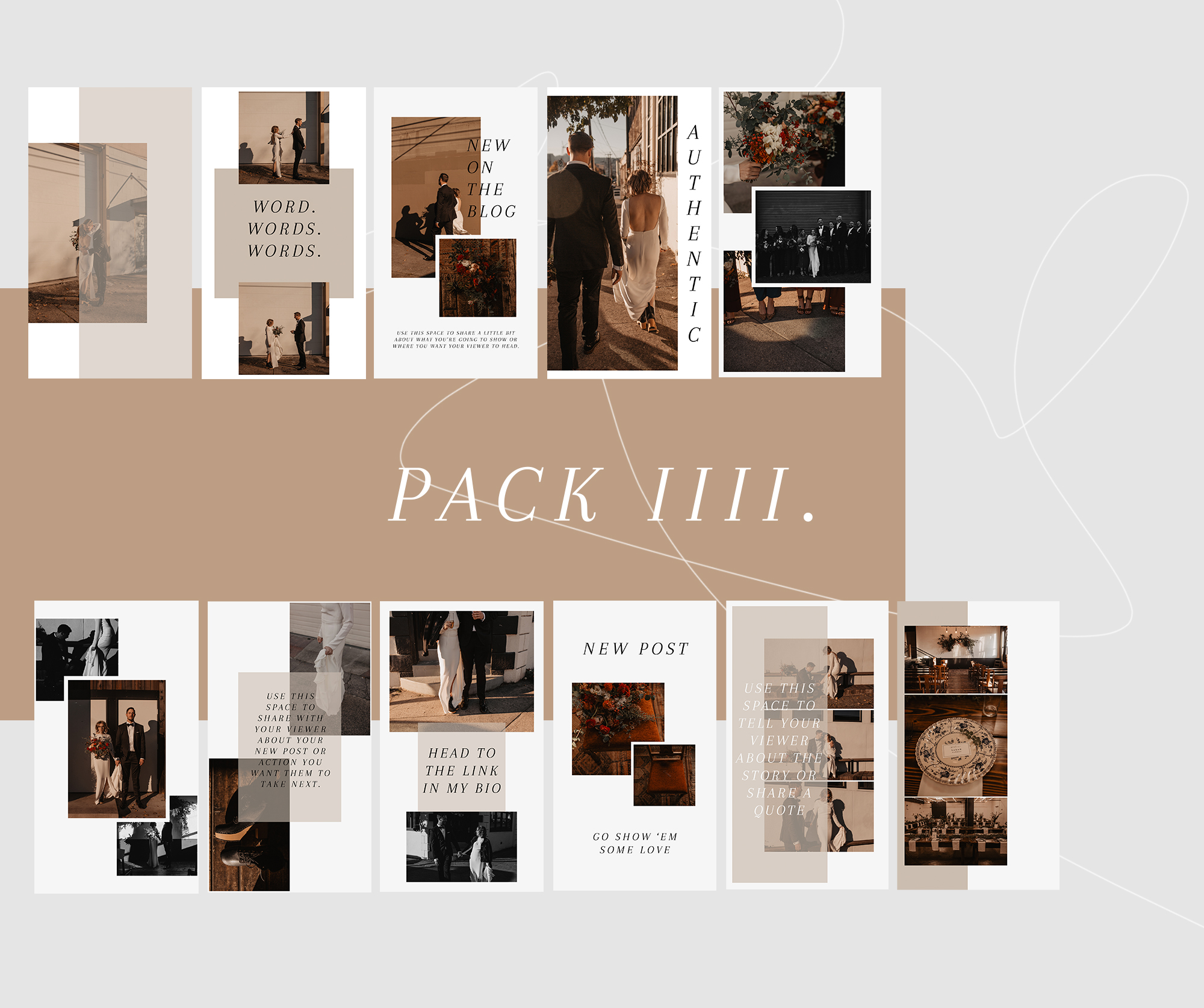 PACK IIII. // Instagram Story Template
Ready to seriously UP your instagram story game and make the scrollers stop scrolling?
these 11 customizable story grids give you a space to creatively put together the story you want to tell! You can either use them one at a time or as a group to share a whole story!
Pack IIII. is more minimalistic in style and design, it's more about image + word working together with simple color overlays to add mood.
this pack comes with…
-11 unique templates for your instagram story
-all psd. files that can be easily edited
-easy step by step instructions (you'll get the hang of it in NO time)!
This pack is non-refundable, but please feel free to always email me with any questions that might pop up! Requires Photoshop to use.