THE COLLECTION // Investment + Welcome + Story + Workflow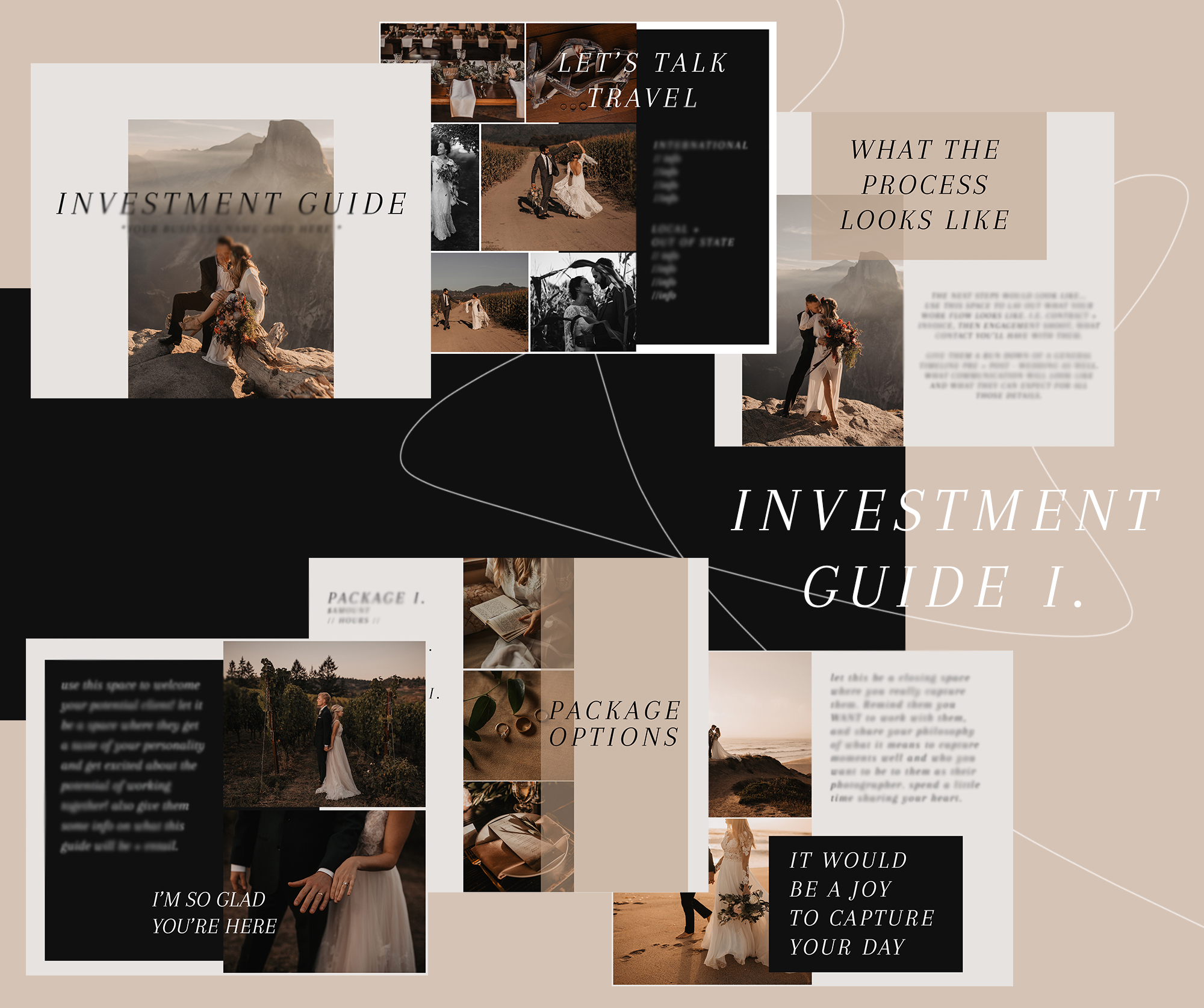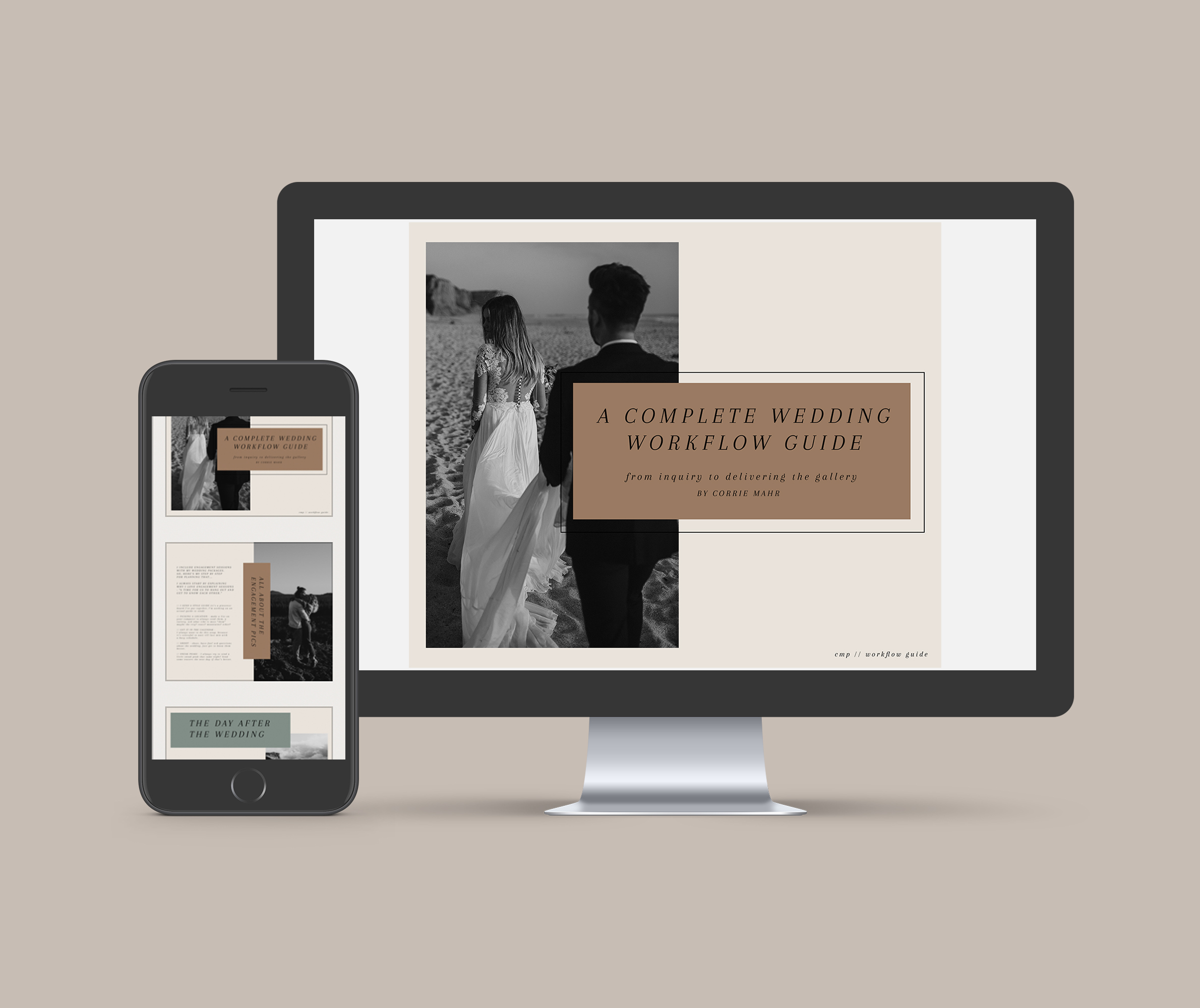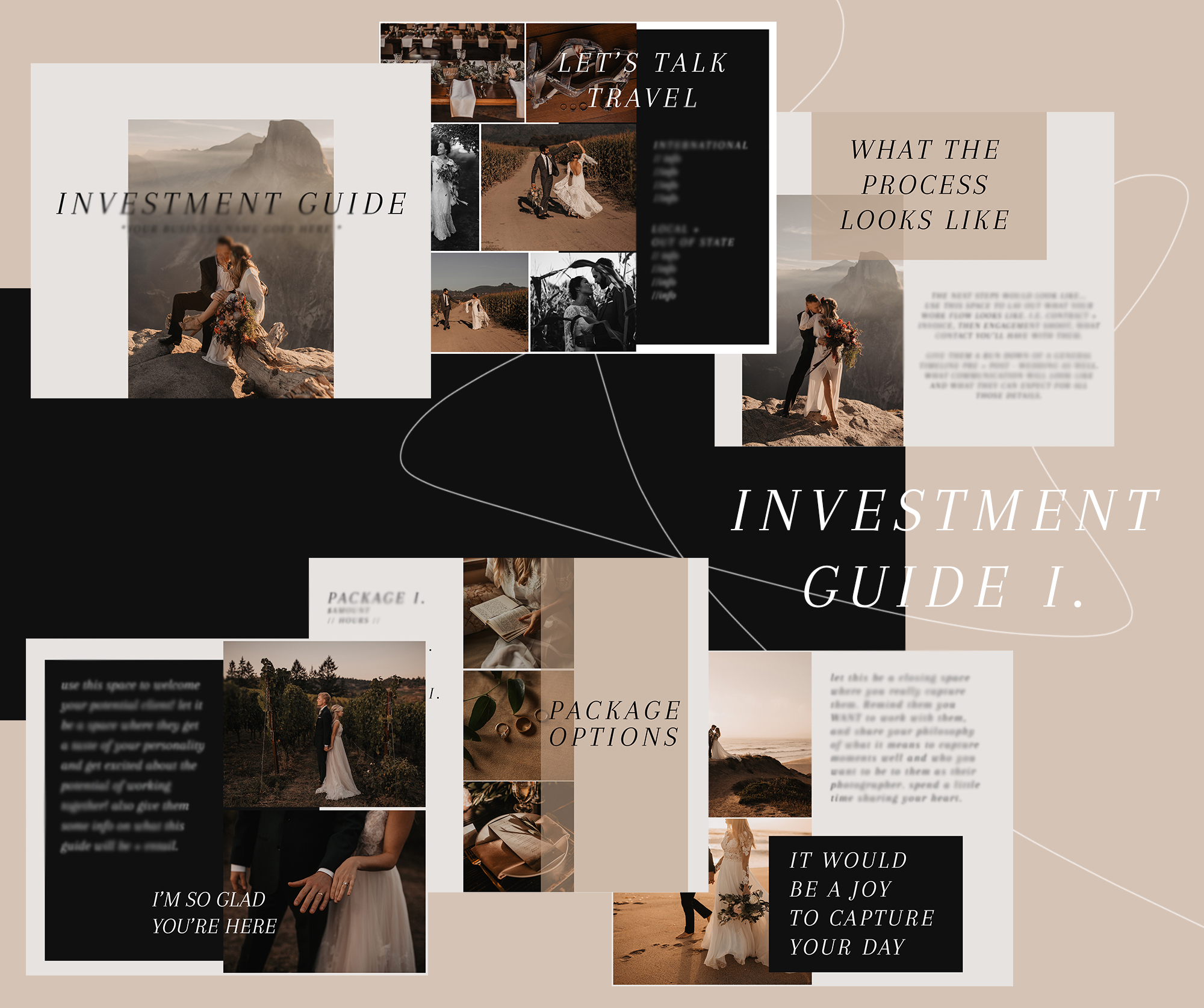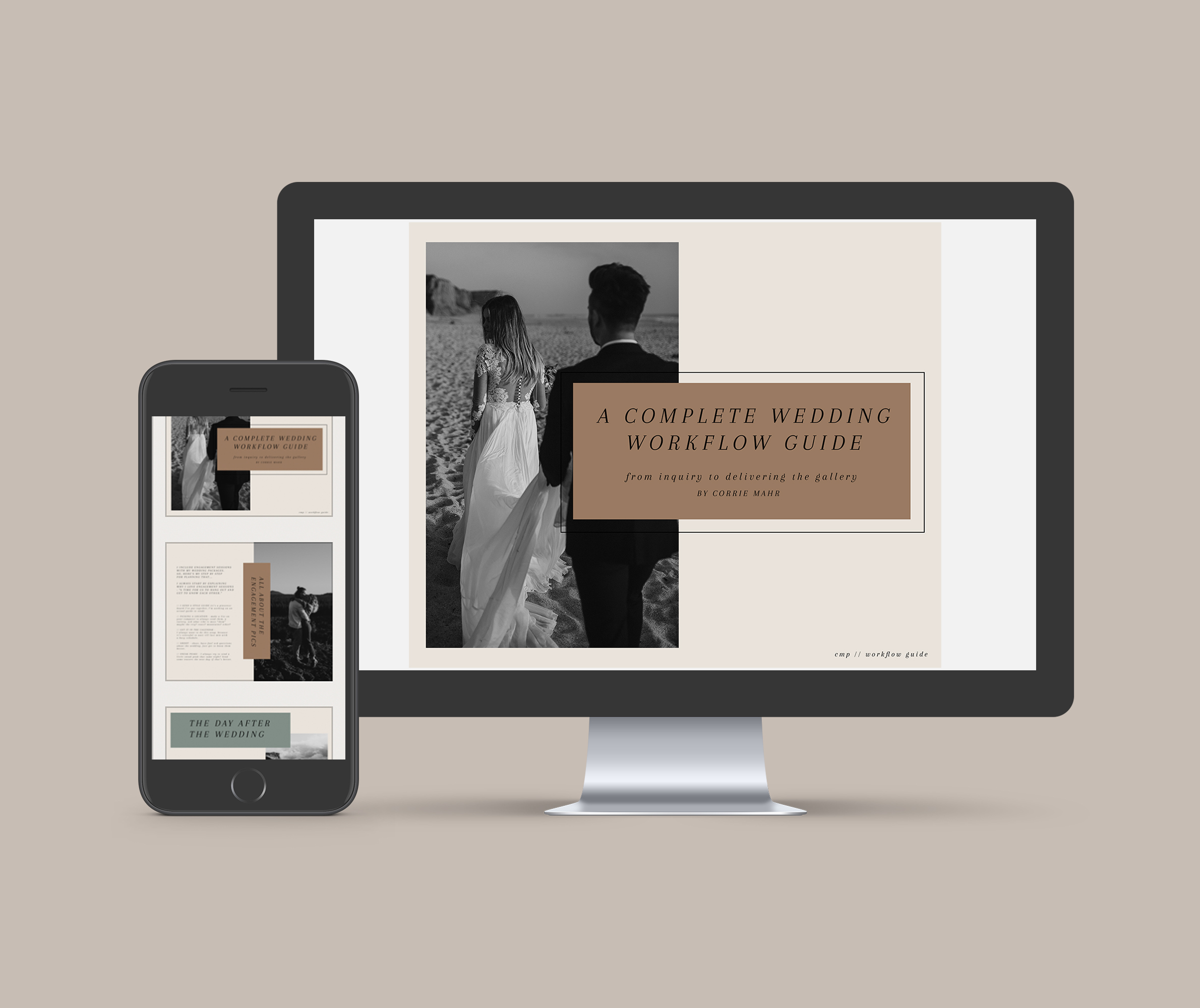 THE COLLECTION // Investment + Welcome + Story + Workflow
WANT A LITTLE BIT OF EVERYTHING? WELL, I'VE PUT TOGETHER THIS SPECIAL COLLECTION JUST FOR YOU!
This bundle has the Investment Guide + Welcome Guide + Instagram Story Template Pack IIII. (my fave) + The Wedding Workflow Guide!! I wanted to create a collection that had a little bit of everything for your business!
So, what are each of these for?? Well…
THE INVESTMENT GUIDE
this 11 page guide is fully customizable to YOU and YOUR brand, and it's what you send to inquiring clients! it's a way to introduce yourself in a really personal way and present your prices in a way that isn't just a bunch of $$$ in an email reply.
THE WELCOME GUIDE
this is for couples who have just booked with you! It's also totally customizable - colors, fonts, designs… everything! This 20 page wedding guide is packed full of goodies + info that you'll send your clients to help them walk through all the details, step by steps, tips, and recommendations - it guides them through the whole process, start to finish and all the in between! It's a fun way to get excited together!
INSTAGRAM STORY TEMPLATE
these 11 customizable story grids give you a space to creatively put together the story you want to tell! You can either use them one at a time or as a group to share a whole story! it's a way to stand out in a "tap through" social media world!
THE WEDDING WORKFLOW GUIDE
this 14 page guide is my personal workflow for all things weddings - from inquiry to delivery (and a lil' extra)! I created this guide because I fully believe in living efficiently and putting your whole heart into the work you do! It even has a fun checklist at the end. ;)