Wedding Workflow Guide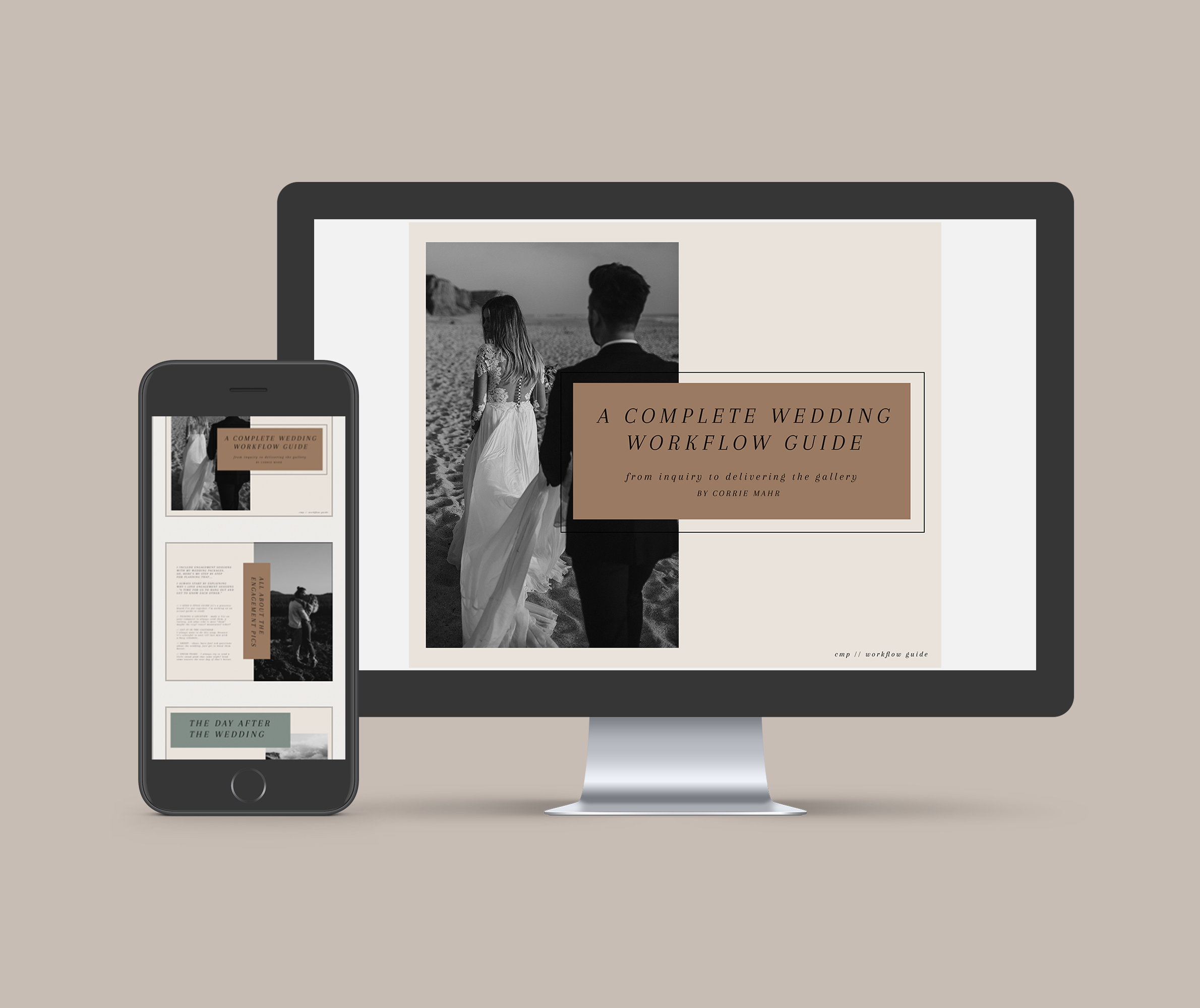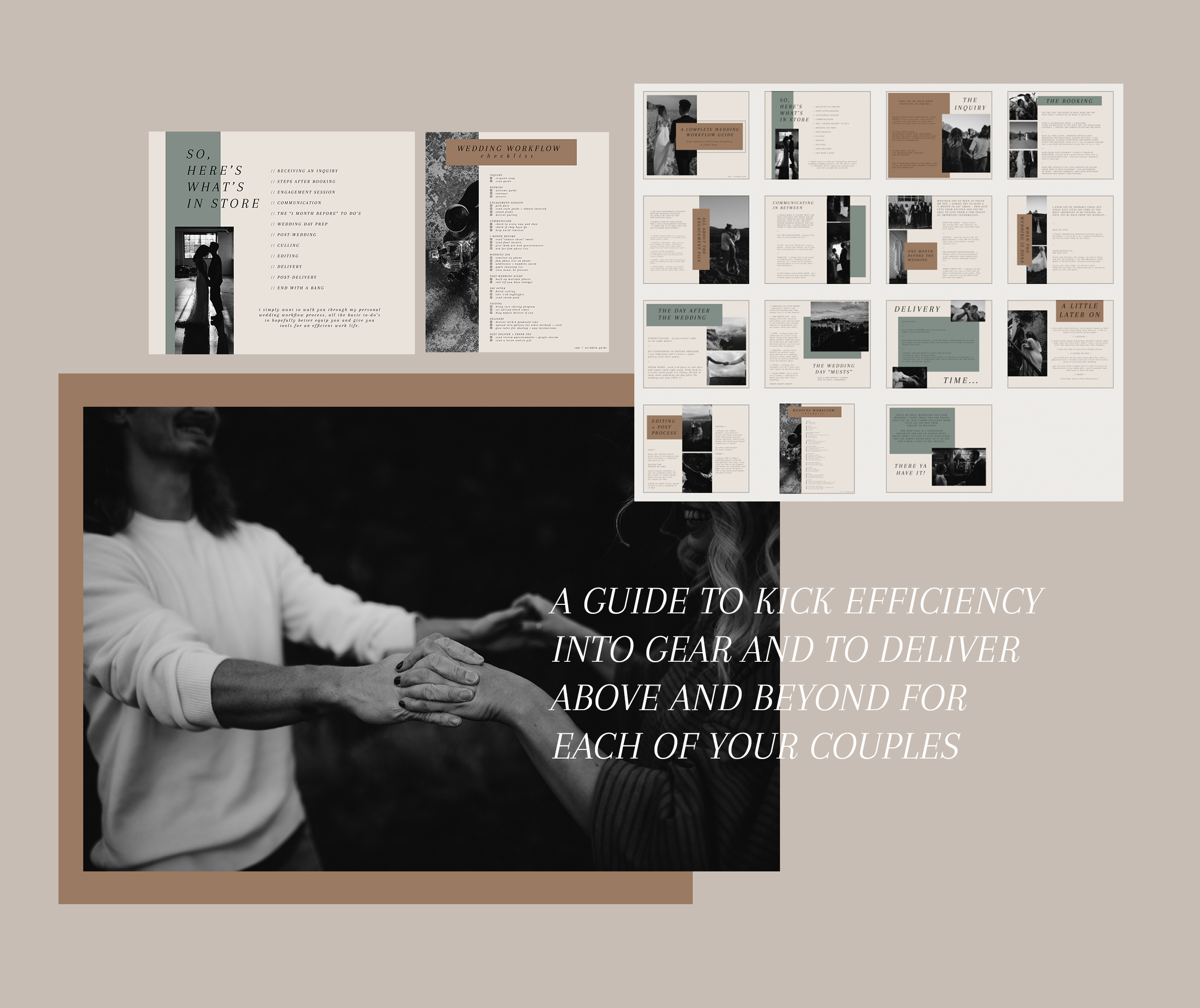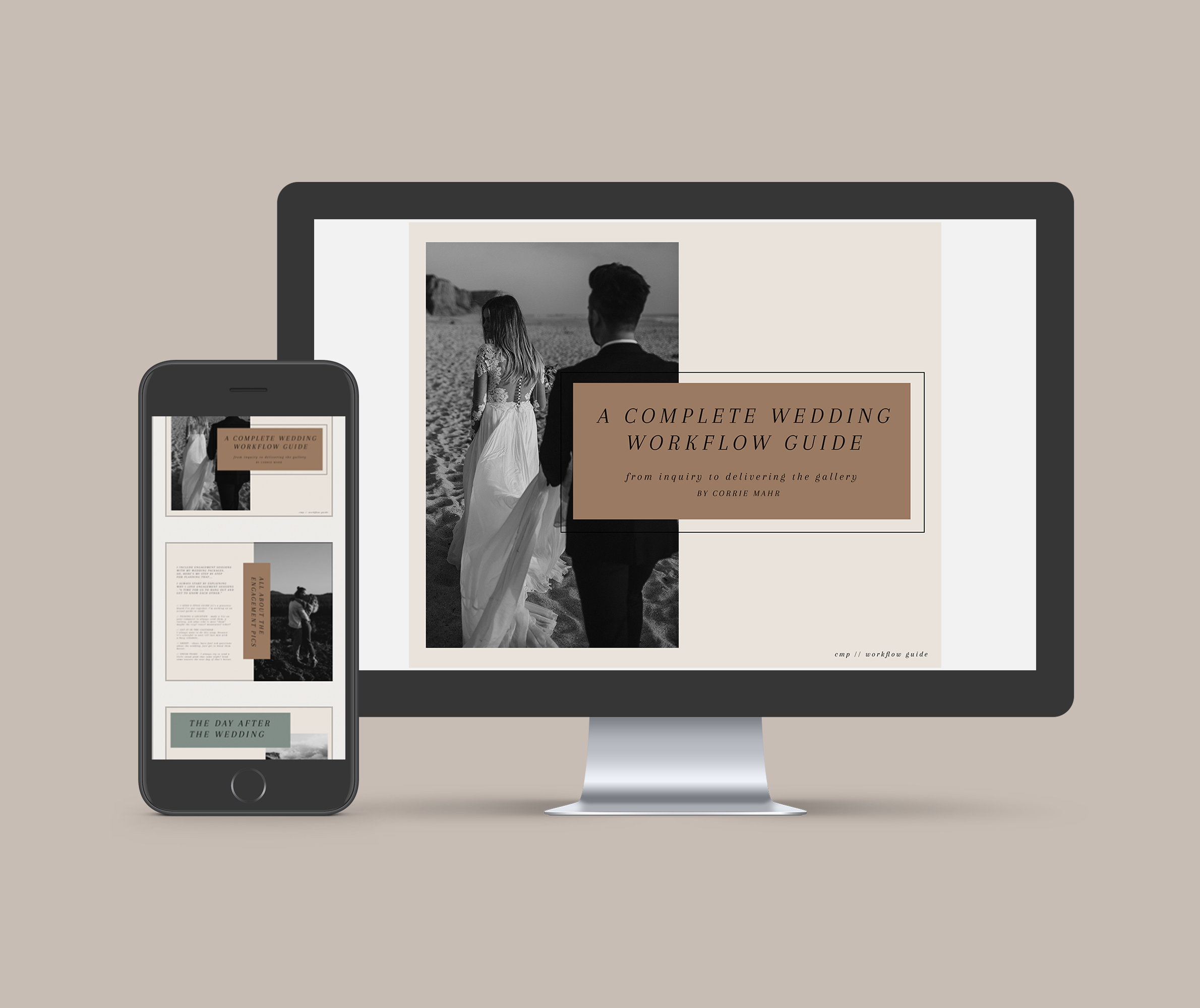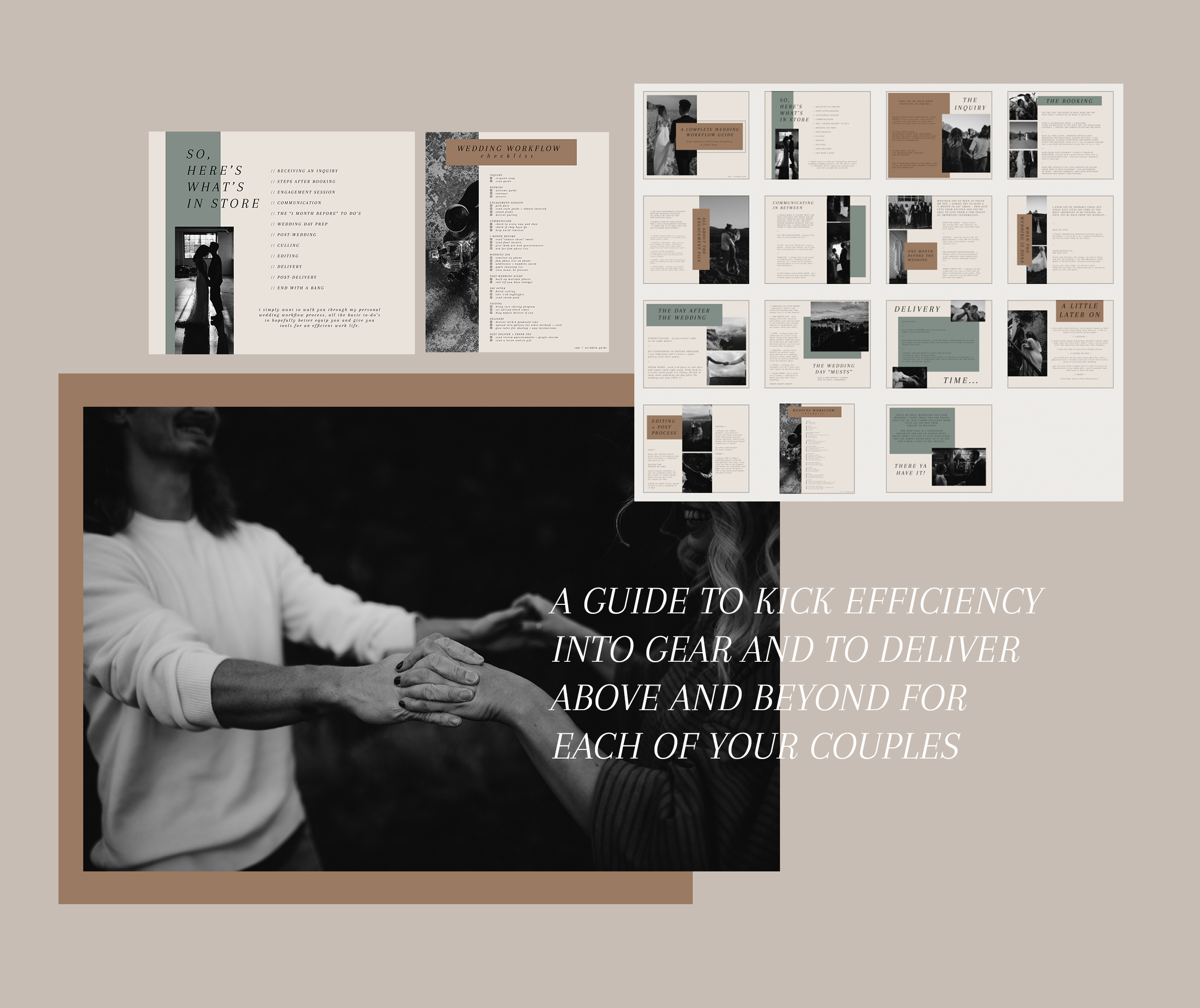 Wedding Workflow Guide
READY TO KICK YOUR WEDDING WORKFLOW INTO FULL GEAR?
I created this guide because I fully believe in living efficiently and putting your whole heart into the work you do! I didn't want to live in a jumbled mess of notes and thoughts of "oh no! did I forget to send that or do that step?!" I wanted to make a workflow that was clear and easy to follow, so that each of my couples gets the fullest experience and best version of me!
So, this 14 page guide is a detailed step by step walk through of my personal process - from inquiry to delivery, and a little beyond! ;)
I also included a condescend checklist that you can either print out or plug into Honeybook (and if you don't have Honeybook, jump on that train AND get 50% off)!