Just some Sweet, SWEET thoughts from the other side of the camera
"Corrie is a real treasure. From the first contact, to engagement photos, to the wedding day and even after - she is extremely kind, encouraging, communicative, professional and TALENTED. Her and Josiah were a dream team on wedding day. We had so much fun with them and they fit right in with our crew. They helped us feel comfortable in front of the camera and totally reduced stress in what potentially could be stressful moments. And the photos...omg the photos. Corrie got them back to us SO quickly and they are so incredible. I get to relive the very best day every single time I look at them and I know we will treasure them forever. I know this is Corrie's job but it's evident that it's so much more than that to her. She really puts her heart into her work and it makes all the difference. We'd absolutely recommend her to anyone!"
-nicole + marshall
You never cease to amaze me! Hubby and I are so in awe of the work you created at our wedding! I've always pictured my wedding pictures being happy and fun- but you blew that out of the water! You embodied love, tenderness, joy, and straight up booty shakin! I'm so grateful and really cant say thank you enough! also You and Josiah are the dream team and we feel so blessed that you were a part of the best day of our lives. In fact, you made it even better! WE LOVE YOU!!
-savannah + carson
Oh my goodness I have no words!! Paddy and I looked at our photos and just felt like we experienced the entire day all over again! You're photos are breathtaking and I felt like they captured us so amazingly. The photos of my dad made me tear up again, and the pictures of paddy and I were breathtaking. Haha you made us look GOOD! I loved how you edited the photos, the colors, contrast, tone and warmth felt so perfect and beautiful!
-bethany + paddy
Oh. My. Goodness. We cannot say enough good things about Corrie. We had been dying to do this shoot with her forever and from the moment we all arrived at the coast together, we felt like long lost best friends. She made every moment of the shoot feel so natural and we laughed and danced our butts off all morning. The photos are breathtaking and capture our love and personalities perfectly. I 10/10 would recommend spending a day hanging out with my girl Corrie and letting her tell your story. You'll not only leave with the prettiest pictures, but with a sweet new friend, too.
- taylor + kevin
Corrie is the best to work with! Her pictures are a work of art and she's sure to capture any shot you desire and make it look amazing. Not only are her photography skills exceptional, but she's an exceptional person. She made everything so relaxing and enjoyable on my wedding day. Normally, taking a surplus of pictures would be something I would prefer not to do. But, I would take pictures all day every day with Corrie! Literally cannot say enough praise of this lady. Beautiful person, beautiful photographer, she will capture every special moment.
- jocelyn + josiah
Firsthand, having Corrie as a photographer was an absolute win. Highly dependable, phenomenal work, and great with communication. In addition to all of these fantastic attributes, her attitude and enthusiasm optimized the entire experience. She got us excited about our own wedding! As we looked through our photos we were seriously amazed and so happy. We knew these memories would be captured forever and our goal was to make sure we didn't cut corners on our photographer and we are so happy we didn't. We will always cherish all 900+ photos she was able to provide us for that entire day. Moreover, the engagement session is just another addition of captured love that Corrie was able to make happen for us. We were originally going to skip out on it, but so happy Corrie convinced us otherwise! With her creativity behind the lens, she really made us look great! As for the wedding photos; shades were captured just to our liking and the most important were all the laughs, dancing, smiles, and hugs she was able to capture of our wedding party, family, and close friends. And of course of us! Beautiful photos and so special. Thank you Corrie!!
-andrew + kaitlin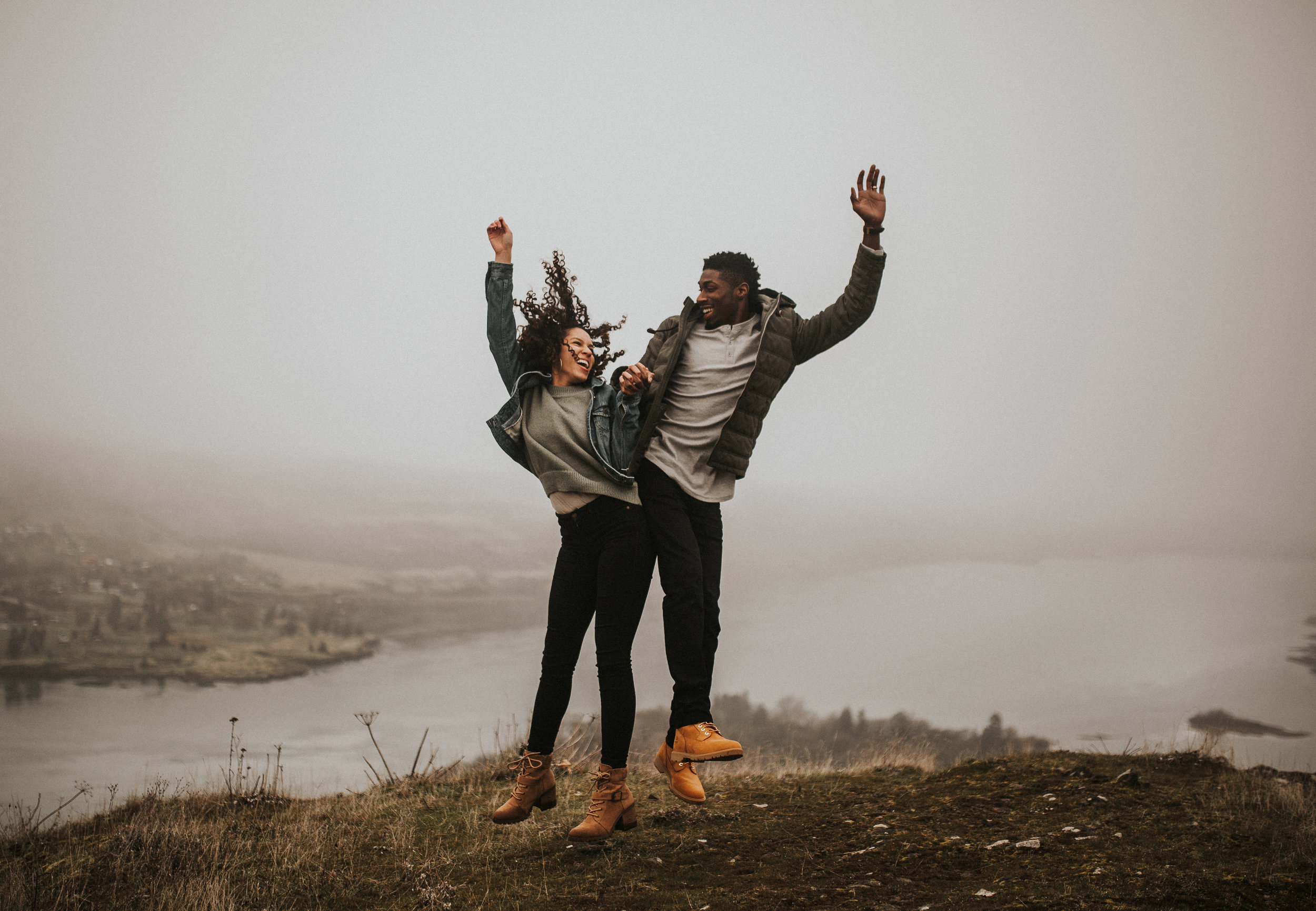 Working with Corrie is such a joy! She takes the time to get to know her couples and genuinely engage with them in each session. Because of her passion for her work and the couples she works with, my husband and I adored the final product! We walked away with the most beautiful art to hang in our homes that truly reflects our love and relationship. If you get a chance to hire Corrie, do it! Her talent is immeasurable.
-jasmine + hakeem
Corrie is amazing. Throughout the whole process she was so attentive and responsive. I could feel her care and attention through each reply and was so thankful that she was patient despite my many questions... We did not have a chance to meet her before the wedding day, but it didn't matter a bit. Her warm and kind personality relaxed me instantly and we both trusted her to take care of everything. We got a little behind schedule at one point and she was the calming presence over everyone. She posed our families perfectly and with confidence and a smile the whole time. She even trekked into the woods with us for our dream photos in the ferns and trees and found the perfect spots for amazing portraits. And after all that, she blew us away again with the photos. She perfectly captured the feeling we experienced on our day. Looking through them we felt known despite hardly knowing her beforehand. The depth of her images and the entire experience she creates is an incredible gift. We will cherish the experience and the photos forever.
-lilly + josh
"Before I even get into the photos, which were breathtaking, the thing that really stood out for us about Corrie was the experience that she gave to us the day of. She guided us to the perfect places, times, paths, all to orchestrate the perfect photos with the perfect light. As first time Yosemite visitors from Minnesota, we would have been lost without her (she even got our permits for us). Beyond that, she allowed us to do what we wanted to do, to let us be ourselves and really let the day soak in. She would remind us just to take in the views and the memories, remind us to really absorb everything about the day, and focus on each other because we weren't eloping just for photos, we were there for each other. At points we forgot she was even there. That's how great she was at giving us time and space for each other and creating an intimate experience. On the flip-side of that, when we wanted to be silly and let loose, she was right there with us. Her coaching for "poses" was anything but a pose or a "put your hand here" type of direction. It was all so natural and it enhanced the overall experience of the day. Corrie singlehandedly made our elopement more special and more fun than we could have ever imagined. Now we have STUNNING jaw-dropping photos to remember the day by. Our investment in Corrie was the best decision we made to date...you know....besides saying "I do." ;-) Thank you Corrie."
-dani & chris