PACK II. // Instagram Story Template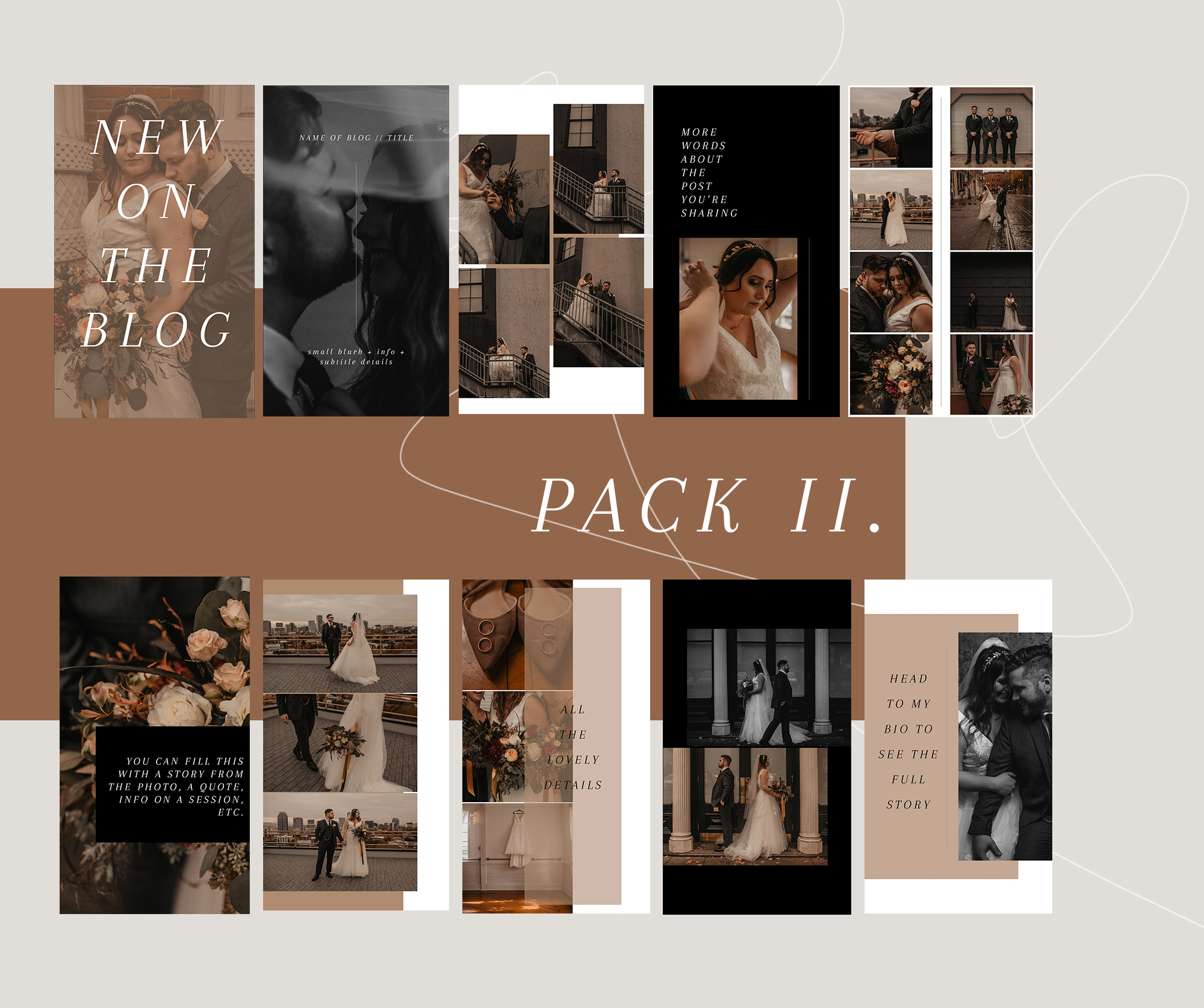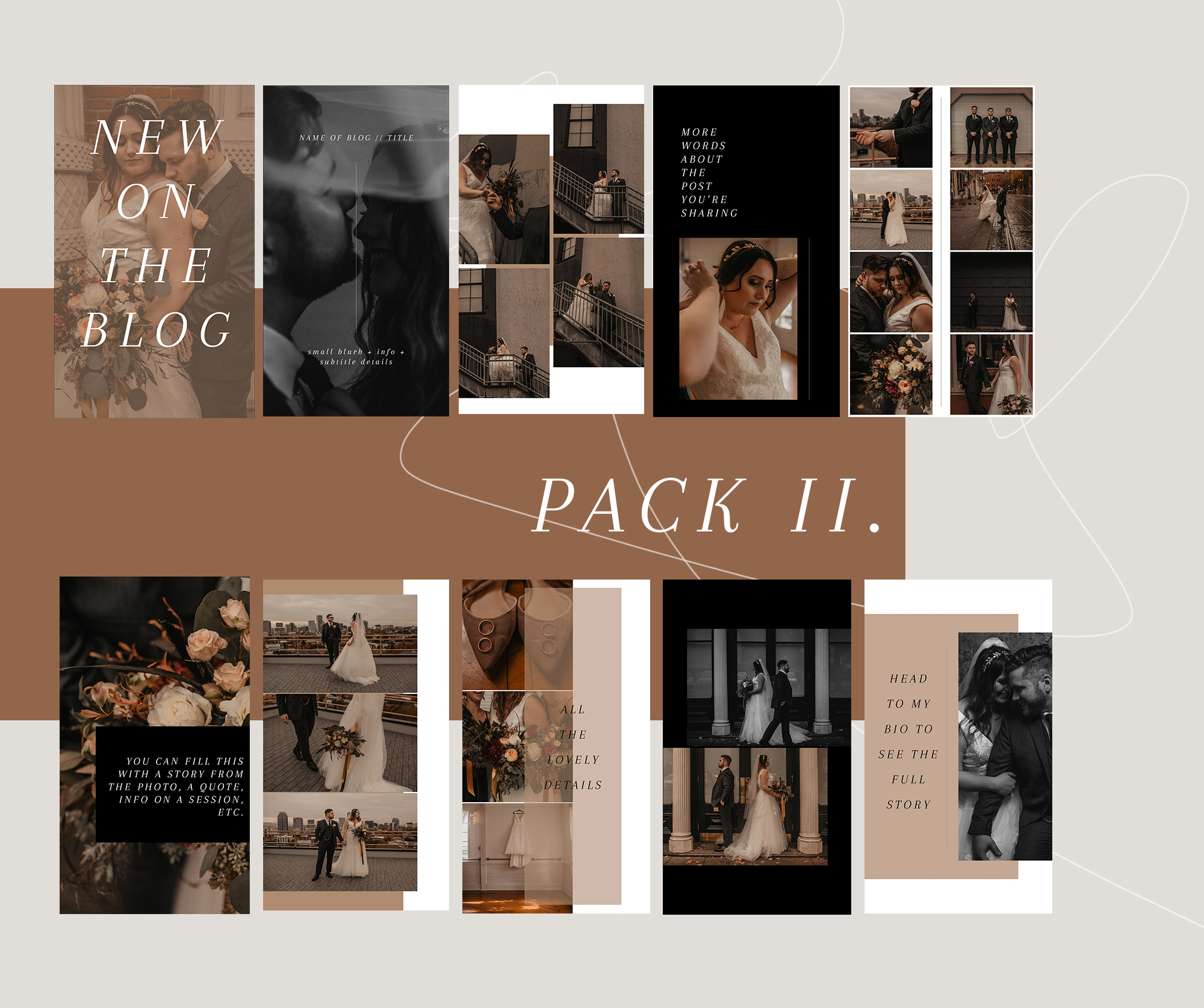 PACK II. // Instagram Story Template
Want to make YOUR instagram stories more unique?
these 10 customizable story grids give you a space to creatively put together the story you want to tell! Use them all together to share a story, or individually if you just want to share a snippet!
Pack II. has been described as moody-chic, effervescent, and editorial! It's designed to give you a STAND APART look with totally customizable tones, colors, and fonts to go along with your stellar images! This pack will make the viewer want to STOP and actually enjoy your story instead of tapping through!
this pack comes with…
-10 unique templates for your instagram story
-all psd. files that can be easily edited
-easy step by step instructions (you'll get the hang of it in NO time)!
This pack is non-refundable, but please feel free to always email me with any questions that might pop up! Requires Photoshop to use.